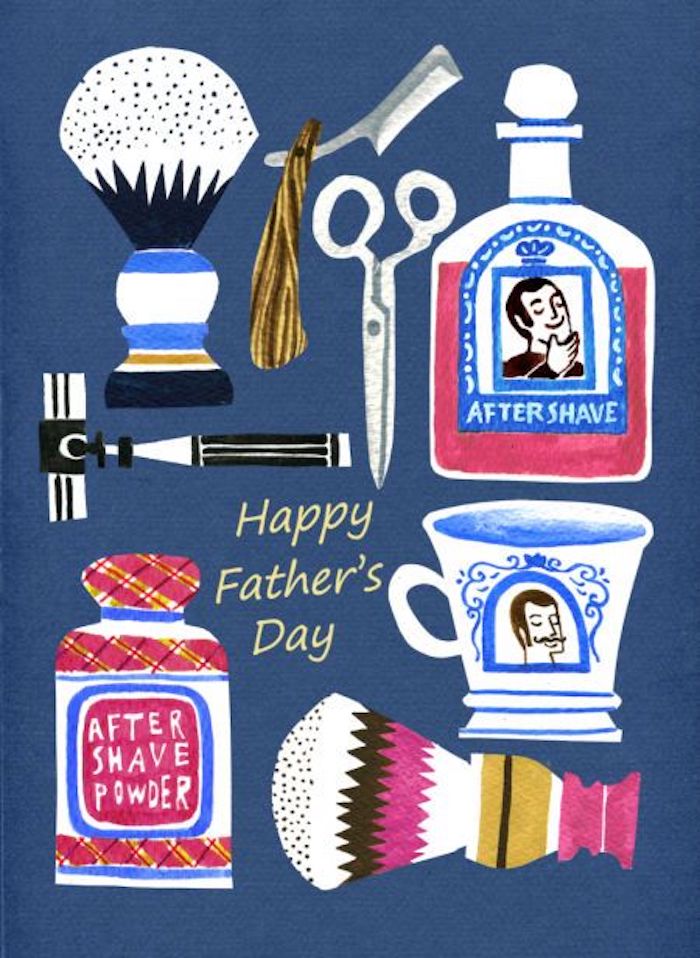 After taking Mom out for some mimosas on Mother's Day, its time to show dad some love. Give the man of the house a break from the barbecue this Father's Day and treat him to a nice restaurant. I've rounded up the best places to take Dad fro brunch, lunch or dinner! From eateries featuring a special Father's Day menu to restaurants that might specialize in Miami staple dishes or craft beers. I strongly encourage you to do your reservations ahead of time!
Los Fuegos by Francis Mallmann at Faena Hotel
Celebrate the men in your life this Father's Day with a delicious feast at Los Fuegos by Francis Mallmann. A major social event in my country, Argentina, the asado (an open-fire barbecue) marks a time when friends and family gather around traditional dishes and spend an afternoon catching up.
This Father's Day, treat dad to unlimited mimosas and beer cocktails while the asador (chef) prepares a decadent multi-course feast of slow-cooked ribeye, wild salmon and suckling pig over a wood-fired grill. To complete an afternoon of ultimate relaxation, all fathers will also receive a complimentary hand-rolled cigar to enjoy on our poolside Veranda terrace under the summer sun. Price per person is $95 and $45 for children ages 5-12)
For reservations, visit http://www.opentable.com/veranda-faena-hotel-miami-beach or call +1 786 655 5600 to book.
The Lido Bayside Grill at the Standard Spa
Soak up some sun and enjoy the Standard's Mediterranean inspired cuisine. Award winning, Chef Mark Zeitouni only chooses the freshest seasonal and organic ingredients to produce flavorful dishes that rejuvenate the mind, body and spirit. À la carte brunch items include char-grilled octopus ($27), mussels a la plancha ($17), and mahi-mahi tacos ($19). There's also a sprawling menu of cocktails and nonalcoholic beverages to choose from, including a delicious coconut lemonade.
For reservations, visit https://www.opentable.com/lido-restaurant-and-bayside-grill-the-standard-hotel or call +1 305 673 1717 to book.
Café Roval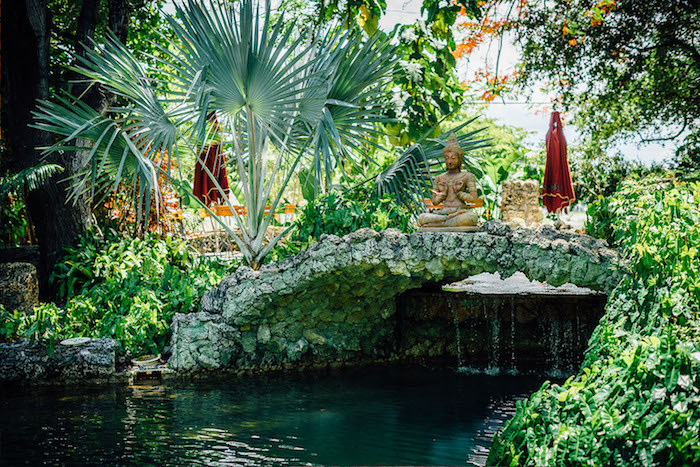 Get your Dad a table in Café Roval's beautiful Shangri-La gardens and enjoy Miami's most delightful brunch. In addition to vintage vibes and beautiful views, this intimate Morningside restaurant, which occupies a historic pumphouse, offers a Mediterranean-style menu offering Maine Lobster Cake Benedict, Breakfast Sandwich, Sprouted Chickpea Cakes, Short Rib Grilled Cheese, Tres Leches Pancakes and more.
For reservations call +1 786 953 7850 to book.
Cecconi's at Soho Beach House
It's called the "Sunday Feast" for a reason, and Cecconi's at the Soho House Miami knows how to brunch. Enjoy an extensive buffet with Dad at the restaurant's intimate and airy outdoor courtyard located on the ground floor of the hotel. There are five categories to choose from including the egg station; Sweet station featuring waffles, pancakes, pastries and more; Raw bar with oysters, salmon and shrimp; The Carving station; and the Col Cuts area. One complimentary Bellini or a glass of orange or grapefruit juice is included. Brunch is $45, excluding taxes and gratuity.
For reservations, visit https://www.opentable.com/r/cecconis-miami-beach-fka-soho-beach-house-cecconis-miami-beach or call +1 786 507 7902 to book.
Villa Azur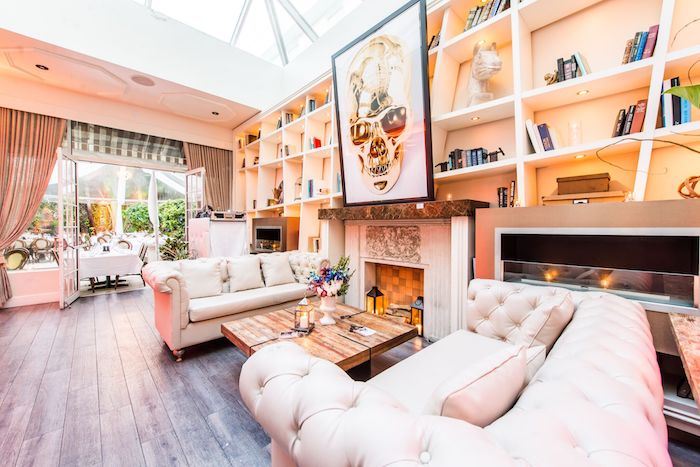 Roll with Dad to Villa Azur for a bonding experience of cigars and cocktails. Indulging dads to channel their Cuban travel fantasies, the venue will feature a cigar rolling table along with the new Leather Cocktail paired with delicious dinner entrees like the 10 Hours Shorts Ribs slowly cooked with Coca Cola sauce and parsnip cream, Lobster Spaghetti with gragnano spaghetti, half lobster and jumbo green asparagus lobster bisque, and Colorado Lamb Chop with apricot sauce, mashed French peas and mint, and almonds.
For reservations, visit https://www.opentable.com/r/villa-azur-miami-beach or call +1 305 763 8688to book.
Pao by Paul Qui at Faena Hotel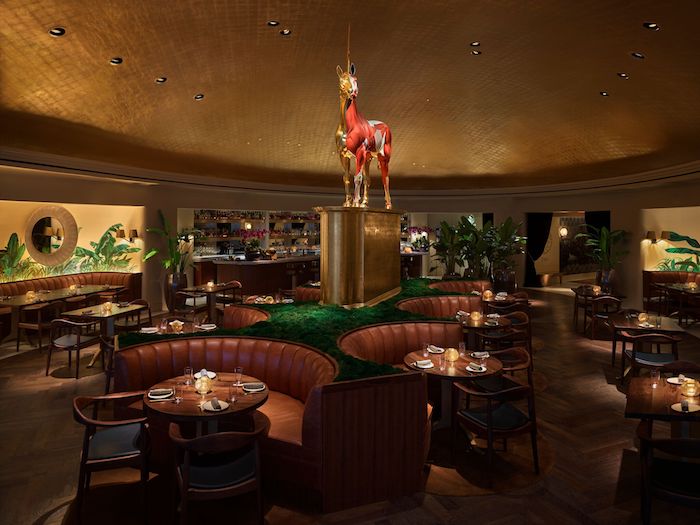 This Father's Day, celebrate with an Asian-inspired epicurean adventure at Pao by Paul Qui. Enjoy Pao's new prix-fixe Summer menu featuring signature menu items like Octopus Aguachile and East Side King Fried Chicken with new delectable dishes, including fresh Florida Snapper and tender Aged Beef. To top off the celebrations, all fathers will receive a complimentary hand-rolled cigar to enjoy on Pao's oceanfront terrace. Price per person is $55.
For reservations, visit https://www.opentable.com/pao-by-paul-qui-faena-hotel-miami-beach or call +1 786 655 5600 to book.
Beachcraft at 1 Hotel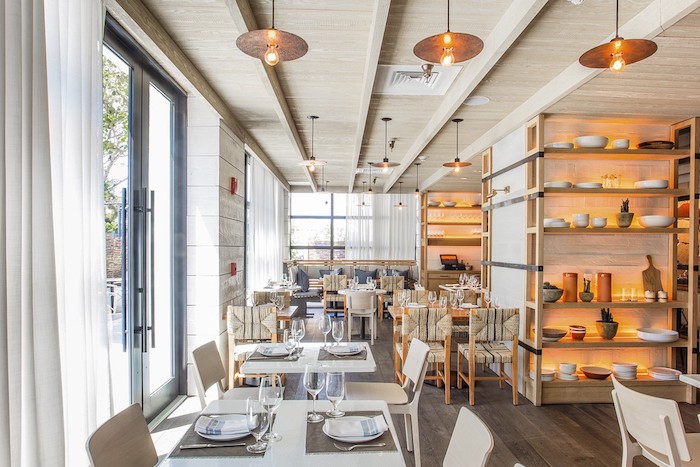 The menu features pristine, locally caught fish and antibiotic-free meats accompanied by vibrant produce. An expansive, open kitchen anchors the restaurant, where fish, seafood dishes and vegetables are center stage. A fully stocked raw bar, salads, flatbreads and freshly made pastas round out the Beachcraft experience. Executive chef Michael Fiorello will offer a fresh à la carte Father's Dat Brunch including Florida stone crab claws ($45), Key West shrimp ($12), a double cheeseburger ($22), and a variety of flatbreads.
For reservations, visit https://www.opentable.com/beachcraft or call +1 305 604 6700 to book.
Quinto La Huella at EAST Hotel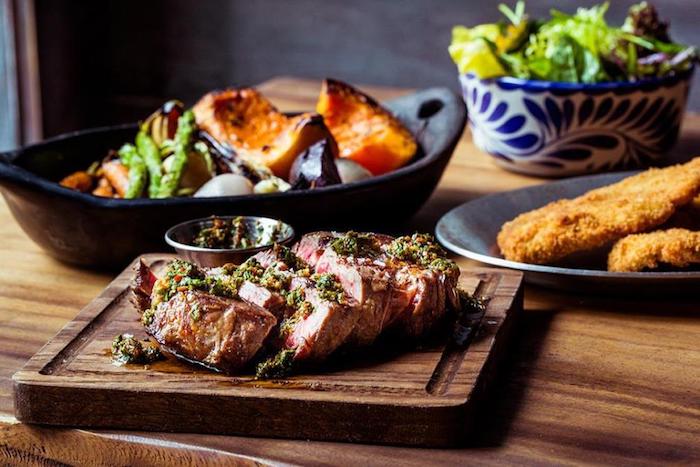 I know this place makes it to every holiday restaurant list I build but it's one of my favorites in town! Indulge in endless amounts of steak, wood-fired pizza and drinks at Quinto La Huella's Father's Day brunch. The whole family can come together to celebrate Dad while getting a treat of their own. Father's Day brunch is $65 per adult and $25 per child, guests have the option of bottomless mimosas or rose for an additional $25 (worth it!).
For reservations, visit https://www.opentable.com/r/quinto-la-huella-reservations-miami +1 786 805 4646 to book.