Miami is synonym of beautiful tropical beaches and year round sunshine. It'll come as no surprise that Miami Swim Week is the place to spot up-and-coming beachwear trends, and like many other show seasons, there was a fair amount of outrageousness to note. In fact, with so many jaw-dropping looks breezing down the runways, I'd say that this is quite possibly the most eccentric season so far.
We all know that in fashion classics never fail and this rule applies to swimsuits as well. Those wear-with-everything, tan-friendly, figure-flattering pieces that go hand in hand with summer will forever remain our go-to when packing for our beach holidays, but according to Miami, these fail-safe styles are out. Instead, the new vibe is undoubtedly catered to the bravest of bathing beauties. Practicality is dead.
Skin was definitely shown in Miami. A sexier variety of the one-piece swimsuit was almost in every runway (think Pamela Anderson in Baywatch suits, but skimpier). The latin influence  in the city was evident as designers also got a bit cheeky by FINALLY giving us plenty of thongs to choose from, so get ready for some unique tan lines. For those on the more conservative side, there was no shortage of super crazy cover-ups on display. Bikini layering, capes and even see-through pants. Would you wear any of these cover ups or will you stick to your kimonos and kaftans?
From tassel ornamentation to audacious one-pieces with cutout detailing so daring we'd question how to even slip into it—scroll down to see the top trends from Miami Swim Week 2018 that are guaranteed to make a splash at the pool or on the beach next year.
Strings And Knots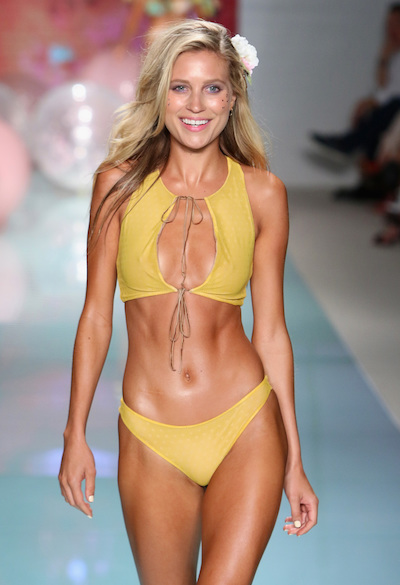 High Cut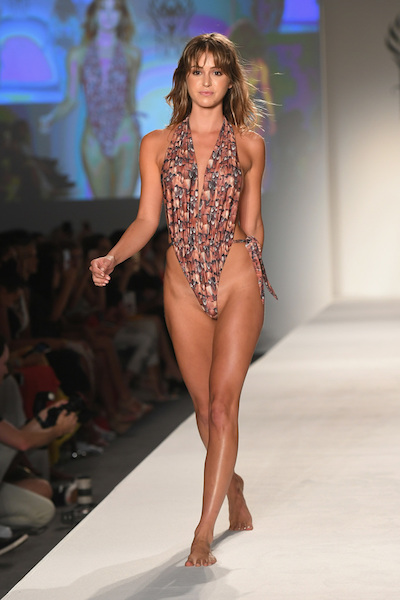 Tassels
Sexy One Piece
Stripes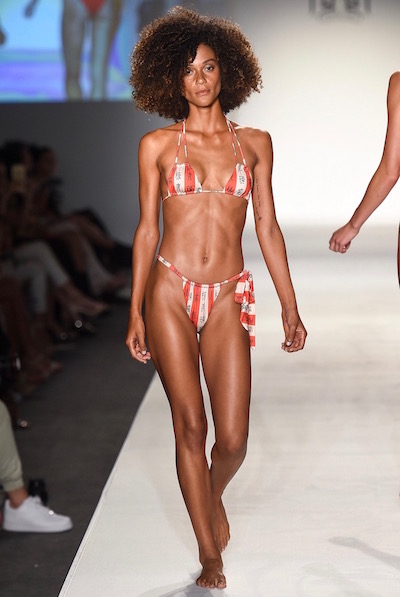 Athleisure Meets Swimwear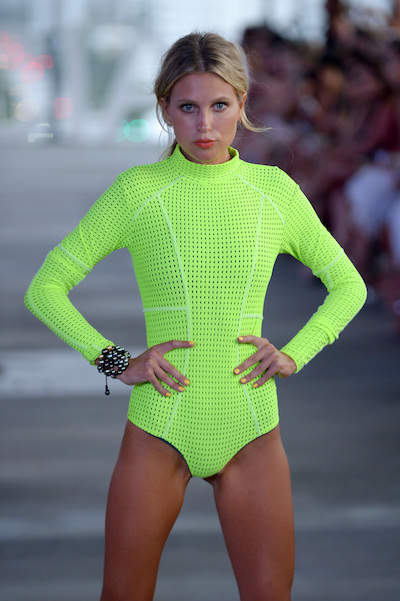 Off The Shoulder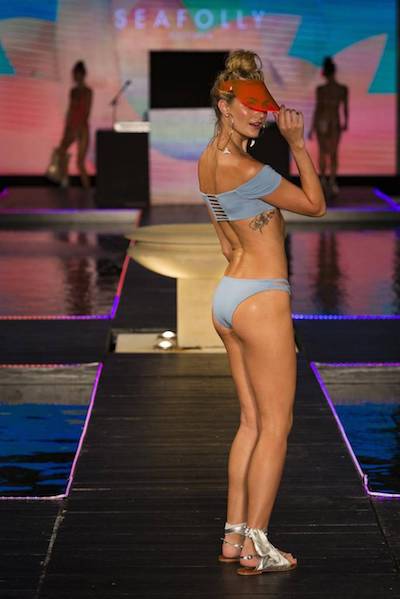 Suspenders and Harnesses
Coming soon another report of new and upcoming Central and Latin American brands I saw at the pop ups at The Soho Beach House and the W Hotel including swimwear, beachwear and accessories. Stay tuned!