Fishnets are probably one of those accessories you've pondered, only to land on an "I could never pull that off" verdict. They were a huge thing last fall and they now became the perfect layer for your transition to spring outfits.
Embraced by performers, dancers and showgirls, whenever fishnets had a "moment" in fashion, they were typically worn to amp up the sex appeal by stereotypically rebellious (read: fun) women. From the pin-ups of the '50s to the ripped fishnets of the '70s punk era to every young woman who ever idolized Madonna, the hosiery has always come with little side-eye from the prude — and major celebration from women owning their sexuality.
There are a few ways you can approach fishnet tights: One route is to look at them as an add-on or an accessory, letting them peek out from under the holes your jeans, or showing a few inches of fishnet just above your pants' waistband. I'm also a huge fan of the fishnet tops making an appearance in spring collections. You can wear them as a layer under dresses, or on top of basic cotton t-shirts to create a perfect spring look. The other way to do it is to let them be your focal point; keep the punk vibes strong and show them off with miniskirts, heavy boots, and patterned outerwear for an outfit that's sure to turn heads every damn time.
Allie Berman, Kim Kardashian and Kylie Jenner show us how it's done!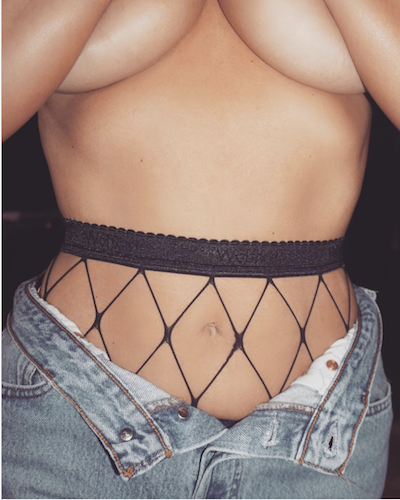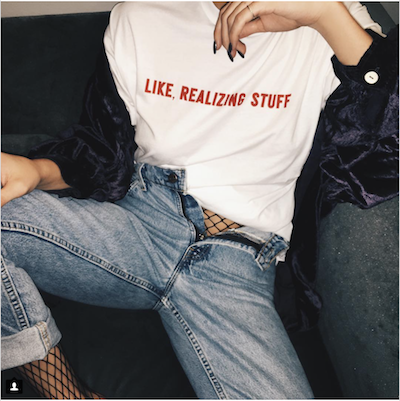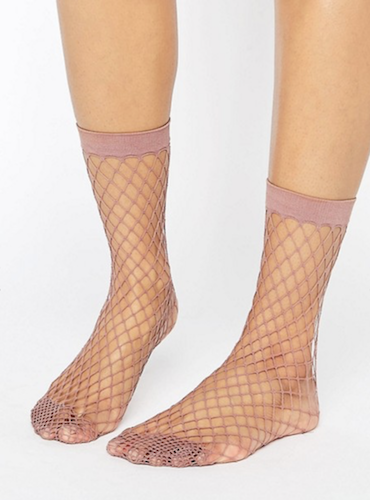 ASOS Oversized Fishnet Ankle Socks in Mauve, $6.50. Asos **IMPORTANT INFORMATION: pair with red shoes! <3**