Last week I posted an article titled CARRY ON SUITCASE: HOW TO PACK IN A TINY BAG. It was a super detailed HOW TO guide that included lots of tips and ideas to be successful if you agreed on the statement that THINGS RUIN TRIPS. My audience challenged me to show them how I do it. They wanted to see what I pack and how I do it. Challenge accepted! 
My mantra while packing was: pack stuff that can be re-worn and stay away from one-time-use dresses or jackets or dramatic pieces that really have no place being packed anyway. The easiest way to do this is to pull from your wardrobe items that have reliable silhouettes and make you feel great no matter the occasion. Also think of those pieces that you have been wearing a lot in the last month or two.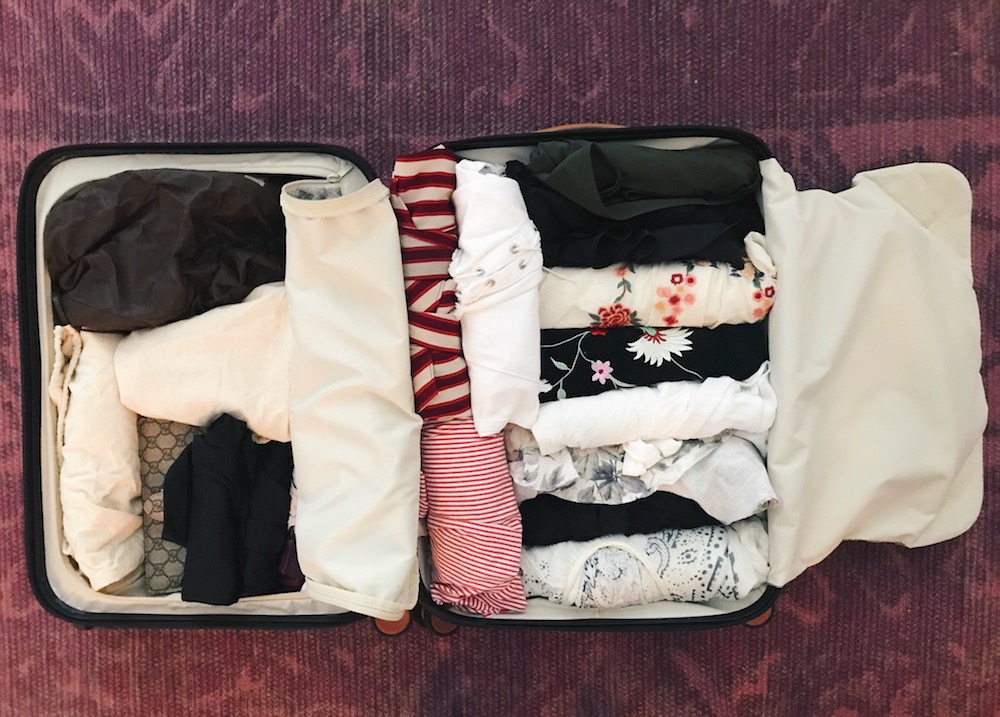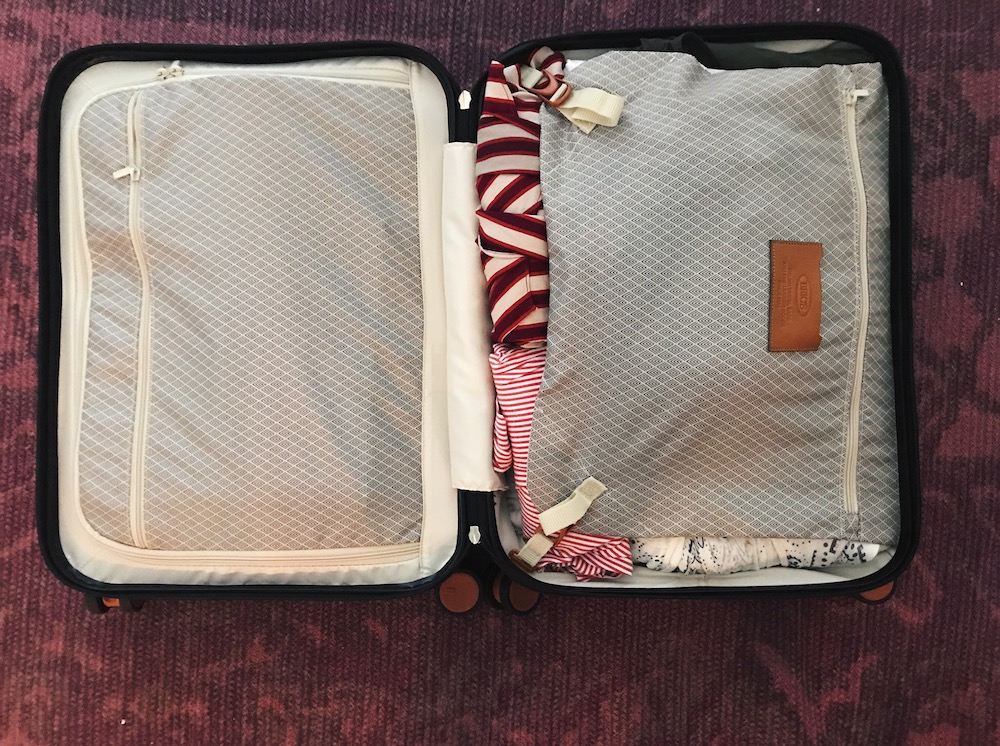 My BRIC'S Bellagio "21 carry on was filled up as follows (do note I followed my own advice and rolled the clothes):
(My laptop, make up and toiletries go inside the big handbag I wear to travel)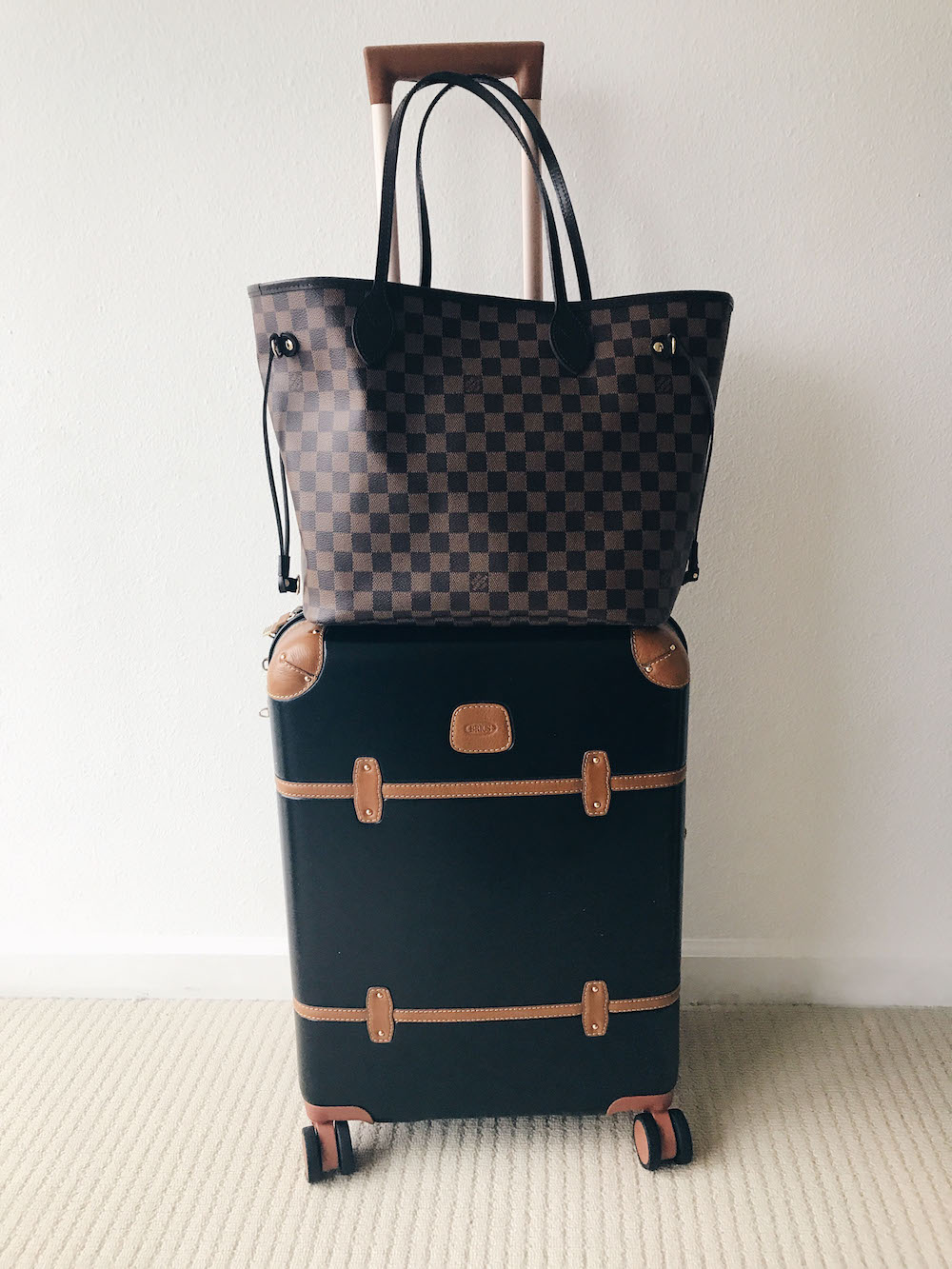 AU REVOIR! See you in Paris.
Xoxo!
Cami