Avant Gallery and La Muse Café together make a delightful space inside the luxurious EPIC Hotel in Downtown Miami, featuring contemporary photography, painting & sculpture, as well as whimsical furniture and accessories to be paired with a delicious art-inspired bites for breakfast and lunch .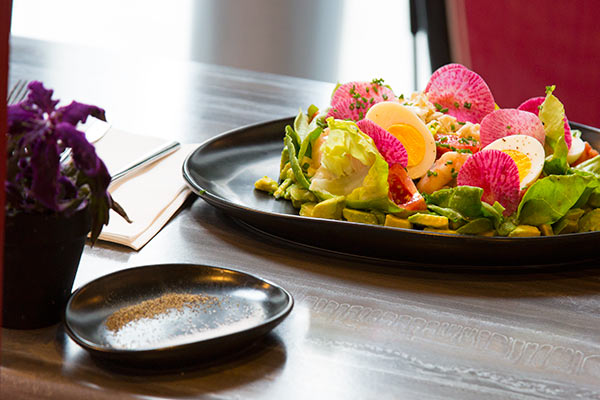 Avant Gallery started as a small space in Miami Beach in 2007, and has evolved into a vibrant space showcasing emerging and mid-career artists of diverse ages, nationalities and histories. At the gallery you will be able to find interconnected mediums of contemporary art, design, lighting concepts, sculpture and other collectibles.They inspire their high profile clientele through forward-thinking art and design products curated with limited availability and unlimited personality.
The space at the EPIC hotel has pieces of extremely talented and renowned contemporary artist such as the Los Angeles-based graffiti artist Alec Monopoly.  The Argentinean artist BNF was in charge of one intervening on one of La Muse Café's walls and has many of his pieces on the gallery's walls in which he pulls Pop cultural memes into a frenzied burst of color and dry humor, from bespoke-suited Stormtroopers to a tatted-out Elvis.
The Miami gallery has grown exponentially in the last decade, recently at Art Basel Switzerland, the only gallery from Miami showing at the Scope Basel art fair. In addition to the space in Miami, Avant Gallery | Pop Shoppe has recently opened in Aventura Mall and offers a special selection of unique original works, limited editions, and designer gifts. It will remain open seven days a week through the summer, located on the main level of the mall across from the Louis Vuitton store. Expanding internationally as well, Avant Gallery recently unveiled Artmosphere, an exhibition that weaves its way through the sprawling property of the Four Seasons Jumeirah Beach in Dubai.
In January 2016, the gallery owner Dimitry Prut launched an art-inspired restaurant concept, LaMuse Café, to combine his affinity for art and food. The restaurant allows guests to see the gallery in a whole new way, while providing a much-needed affordable dining option to the people who live and work in the area.
La Muse Café is inspired by chic European cafes that encourage artistic freedom and intellectualism, with premium quality, sensory enrichment, and the element of surprise. The cafe plates inspired bites, brews tasteful coffees or teas and conveniently offers a Grab & Go option for those who don't have time to tour its award-winning art gallery.
Open daily for breakfast and lunch, LaMuse Cafe is set in an Alice In Wonderland-ish space that's whimsical, lush, and always bold. Its menu playfully riffs on iconic muses and their artists known for unforgettable style and moxie.
My top picks from their mouthwatering menu:
Brigitte's Burrata & Tomatoes ($16). This handmade italian burrata is served warm and acompanied by roasted campari tomatoes on the vine, walnuts, fresh basil leaves, pesto smear, EVOO and perfectly balanced with a house made focaccia.
Eggy CroSub ($11). A multi-grain croissant sandwich with cage-free egg salad, campari tomato and avocado, served with a side of salad and chips.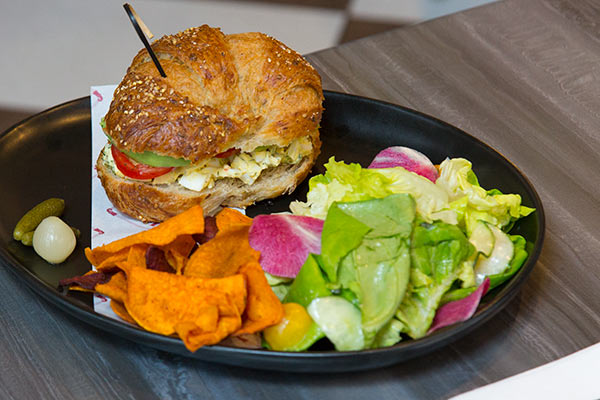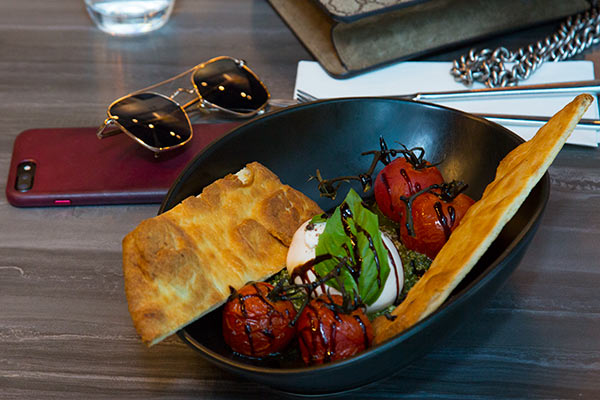 Avant Gallery and LaMuse Cafe are located at the luxurious EPIC MIAMI.
270 Biscayne Boulevard Way, #102, Miami FL 33131
Avant Gallery
Hours: Mondays to Wednsesayd from 11:00am to 8:00pm
Thursdays to Saturdays from 11:00am to 12:00am
Sundays from 11:00am to 6:00pm
Phone Number: (786) 220-8600
Website: avantgallery.com
La Muse Café
Hours: Monday to Sunday from 8:00am to 3:00pm
Phone Number: (305) 400-0036
Website: lamusecafe.com