Hello Miami! It's that time of the year again. Fourth of July is arguably America's favorite holiday and it brings people together with America-themed cocktails, hotdogs and fireworks. Wear a a cool flashy red, white, and blue outfit, and make your way through Miami's robust Independence Day party agenda and firework displays.
This year the holiday lands on a Tuesday and Miami hotspots have taken it upon themselves to kick off the celebrations the weekend prior. From a grilling masterclass at Faena Miami Beach to night at the new Frost Since Muesum and the perfect spot to view the fireworks while dining at The Biltmore Hotel, the possibilities for this Fourth of July are endless!
Grilling Masterclass with Francis Mallmann
Los Fuegos | Saturday, July 1 | 10:00 am – 3:00 pm
Join Faena Miami Beach on July 1st as its Ambassador of Fire, Francis Mallmann, hosts an intimate Grilling Masterclass. The day begins in the kitchen of Los Fuegos, where the world-renowned chef will teach a three-hour lesson on his signature live-fire cooking techniques. After perfecting their open-flame culinary skills, guests will sit down to a family-style lunch, enjoying the fruits of their labor with Chef Mallmann and his selection of wine pairings before leaving with an autographed copy of his best-selling cookbook, "Seven Fires."
$400 per person, plus tax and service charges. Price includes cooking lesson, lunch, wine pairings and signed copy of "Seven Fires." Offer is based upon availability and is extremely limited. For reservations, call +1 305 535 4697 or e-mail at reservations-miamibeach@faena.com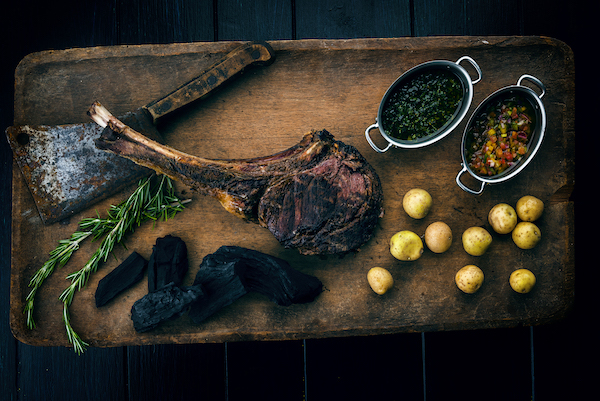 Independence Day BBQ at Faena Miami Beach
Tree of Life | Sunday, July 2 | 12:00-7:00 pm
This Independence Day, Faena brings its South American grilling expertise to the modern American BBQ. Beginning at noon on Saturday, July 2, guests can enjoy festive fare from its Hot Dog & Burger Cart, beer and cocktails, live music from Sarah Packiam, and stunning ocean views in the shadow of Damien Hirst's iconic gilded mammoth. Guests can select from the Bar Package, which includes a limited open bar or the BBQ & Beach Package, which features gourmet hot dogs and burgers, and reserved beachfront lounge chairs for the day. Groups of up to six people can opt for the fully-loaded Cabana Package, which adds another American tradition to celebrate: bottle service.
For reservations, visit http://www.opentable.com/veranda-faena-hotel-miami-beach or call +1 786 655 5600 to book.
Carillon Miami Wellness Red White and Cue BBQ
Carillon Miami | Sunday, July 2  |12:00 pm 
Whether you know it as a BBQ, Asado, or Parilla, on Sunday, July 2nd from 12pm – 5pm, Carillon Miami Wellness Resort is celebrating with Red, White & 'Cue, a beachside cook out filled with music, family friendly activities, beach access and a mouth watering menu. Guests will receive beach access and a lounge chairs with bracelet through the duration of the event. Games and activities available by the foot fountain area. While you're busy piling your plate and filling your cup, you can rock out to music by DJ YSL who will be spinning throughout the day. There will also be a live steel drum band.
Reservations are required. For more information, call +1 866 800 3858.
4th of July at The Confidante
The Confidante | Saturday, July 1 to Tuesday, July 4th  
The Confidante is going all out with a four-day-long Independence Day celebration. Every day from Saturday, July 1 to Tuesday, July 4, guests can enjoy a poolside barbecue with a live DJ, complimentary Jell-O shots and America-themed cotton candy.
Reservations are required. For more information, call +1 305 424 1234 or visit https://www.opentable.com/talde-thompson-reservations-miami-beach 
1 Hotel South Beach
1 Hotel South Beach | Saturday, July 1 and Sunday, July 2  | 12:00 pm
Looking for a weekend-long celebration? 1 Hotel South Beach will host its first Backyard Barbecue and Seafood Boil Saturday, July 1 and Sunday, July 2 from noon to 5 p.m. both days. Open to the whole family, the patriotic bash will feature games, face painting, music and hand-selected menu, including a southern boil of crawfish, shrimp and kielbasa sausage.
Reservations are required. For more information, call +1 305 604 1000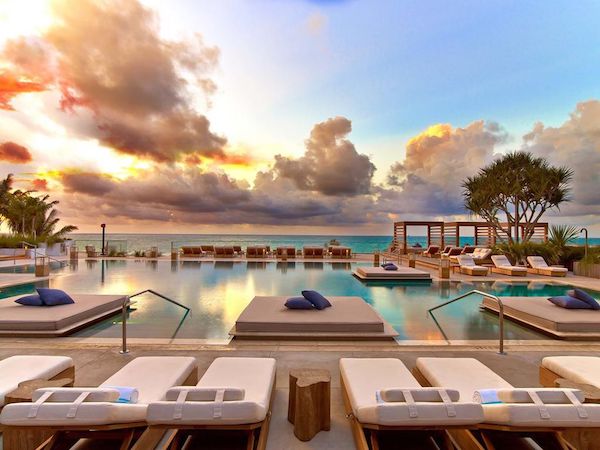 Rose, White, & Blue at Sugar
EAST, Miami | Tuesday, July 4 | 4:00 pm
Who says Fourth of July celebrations can't be on a Tuesday? Honor the holiday in style and pretend it's the weekend on the rooftop of EAST, Miami at Sugar while soaking up panoramic views of bustling Brickell and Downtown Miami. This year, the bar + garden will offer endless amounts of rose (with bottle specials all day) and music by DJ Lazaro Casanova, along with a newly-crafted menu to dance, dine and drink all evening long.
Advance table reservations highly recommended. For more information, call +1 786 805 4655.
Groovy Vibes at Villa Azur
Villa Azur | Tuesday, July 4 | 6:30 pm
Villa Azur leaves its Mediterranean roots for a night to travels to the American '60s, transforming into a glamorous old school diner with rollerblading greeters, live entertainment and beats by DJ Yez. Guests will enjoy special offerings of traditional American favorites including burger sliders, hotdogs and Independence Day-inspired specialty co
Advance table reservations highly recommended. For more information, call +1 305 763 8688.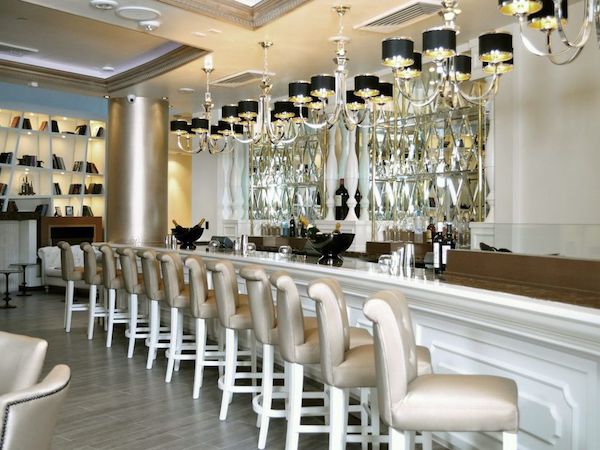 Champagne Flow on the Miami River
Seaspice | Tuesday, July 4 | 6:30 pm
Seaspice pays homage to freedom with a nautical theme, featuring live entertainment, lounge beats, bubbly by Moet & Chandon and surprise performances popping up at different intervals throughout the night. In addition to bites from its new summer menu and flowing glasses of champagne, the celebration will be capped off with a dazzling fireworks show from the restaurant's sweeping river views.
Advance table reservations highly recommended. For more information, call +1 305 440 4200 or visit https://www.opentable.com/seaspice-and-modern-garden?ref=1068.
Dream Hotel South Beach BBQ
Dream Hotel | Tuesday, July 4 | 5:00 pm
The cosmo-chic hotel, Dream South Beach, has everything you need to make this Independence Day one to remember. With a 4-hour open bar and American BBQ buffet for only $99, the annual HIGHBAR rooftop affair offers unparalleled views of the Miami Beach fireworks, and an Instagram moment to make you the envy of all your friends!
RSVP to getnaked@nakedtacomiami.com to join the fun.
4th Of July at the Frost Museum
Phillip and Patricia Frost Museum of Science | Tuesday, July 4 | 6:00 pm -9:30 pm
The newest museum in town is celebrating its first Fourth of July with a live DJ, barbecue dishes and views of the city's firework display. Admission is reduced to $21 for adults and $15 for children aged three to 11. The museum's exhibitions will be open late and laser light shows will run every 15 minutes.
For more information call +1 305-434 9600 or visit frostscience.org.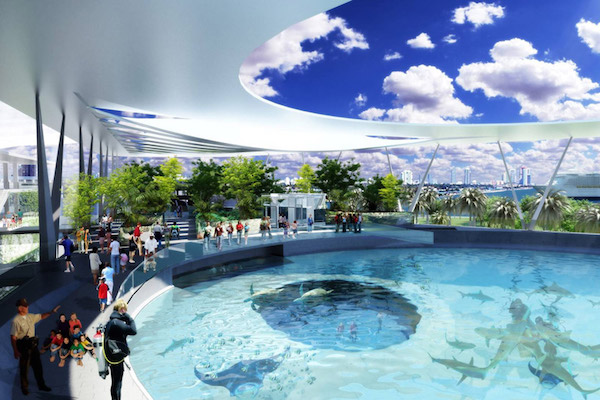 Stars and Stripes BBQ Dinner at The Biltmore

Biltmore Hotel | Tuesday, July 4 | 6:00 pm -8:45 pm
The Biltmore's famed Fireworks Spectacular returns with its open bar, barbecue dinner and fireworks display. The celebration kicks off at 5 p.m. and goes into the night with the fireworks display at 9 p.m. General Admission is $180 for adults and $50 for children 12 and under. Just fireworks viewing on golf course is free.
For more information call +1 855 311 6903 or visit http://www.biltmorehotel.com/resort/july4th.php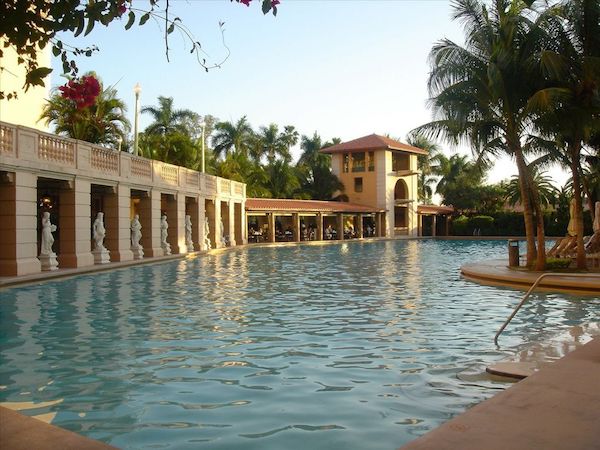 Coconut Grove's Picnic and Fireworks
Peacock Park | Tuesday, July 4 | 6:00 pm
Enjoy a family-friendly fireworks display in Peacock Park. Gates open at 6 p.m. with live music and games, followed by fireworks. Sponsored by Commissioner Ken Russell and the Coconut Grove Business Improvement District, the event is free. Pro tip: Bring blankets and lawn chairs, along with a cooler of eats to snack on before the display. 2820 McFarlane Rd., Coconut Grove.